Catherine Ebeling:
Hello Everyone! I am Catherine (Cat) Ebeling. I have been a Certified Personal Trainer for 15 years, as well as an RN, MSN-PHN (Registered Nurse, Masters of science in Nursing and Public Health Nurse). I have been studying diet, nutrition and health for the past 40 years!
I have had a life-long fascination with diet, fitness and nutrition that actually started while I was still in high school, when I started reading books by the world-famous nutritionist, Adele Davis. I realized that we, as humans, have the ultimate power over our bodies and our health by what we put into them.
From there, I devoured as many books on diet and nutrition as I possibly could, and finally realized that I wanted to go back to school to learn more about human biology, nutrition, health and disease, so I got a four-year degree in nursing from a major medical school. It was there that I began to put 2+2 together and realized that so many diseases stem simply from poor nutrition, and that changing our diets can have serious positive impacts on our health—including many so-called 'incurable' diseases.
I also have discovered over the years that I have a few food allergies and sensitivities and realized that being able to eliminate those offending foods eliminated a lot of inflammation and nagging health issues that seemed to have no cause.
My diet has run the gamut from omnivore, to strict vegan, to low-fat/high carb, to Paleo/keto. I have found that eliminating most grains, dairy, sugar, vegetable oils, and processed foods from my diet has made a world of difference and has increased my energy and mental outlook, and allowed me to eat what I want without ever feeling deprived or hungry.
As a lifelong athlete, I have always been interested in how to optimize my physical fitness and performance and sticking to a strict Paleo/keto diet allowed me to make massive gains in my physical ability—even at the age of 50-plus. I have been a runner, a gymnast, a weight lifter, and most recently (starting at the ripe old age of 50), an elite level bike racer. I have successfully raced and won against women who were half my age—or less—all the way up to the National level.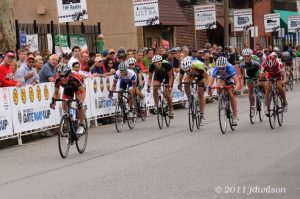 Now in my 50's with three grown children, I remain fit, healthy and full of energy. My boyfriend and I travel the world and have adventures I used to only dream of!
Here's a few of the amazing things I have had the good fortune to experience in part because I am healthy and fit–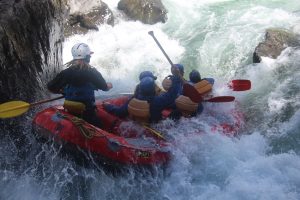 Dangerous Class 4 and 5 white water rafting in Peru, Costa Rica, Nepal, Ecuador, New Zealand, Scotland, Utah and Colorado.
Exploring the jungles of Costa Rica and Nicaragua; landing at the world's most dangerous airport perched on the side of a cliff in Lukla, Nepal to hike the high altitudes of the Himalayas towards Mt. Everest;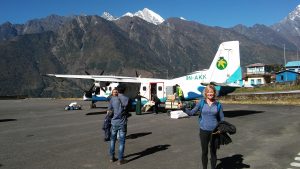 Searching for Bengal tigers along the Nepal/India border; SCUBA diving in the Mediterranean, Thailand, Costa Rica and Belize; exploring the unspoiled beauty and wild animals of the Galapagos; kayaking the crystal-clear waters of the Inner Hebrides of Scotland;
Wild and dangerous safaris in Kafue National Park, Zambia and Chobe National Park, Botswana; getting up close and personal with wild lions, leopards, elephants, hippos and rhinos.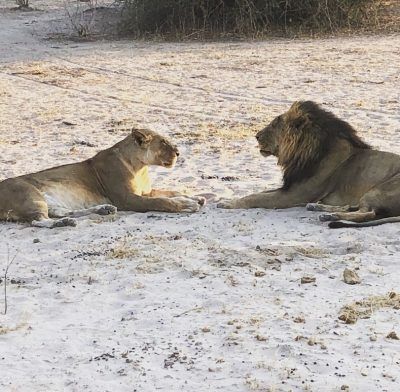 Being the honored guests of a tribe of indigenous locals in highlands of Peru, walking the Great Wall in China and hiking the Grand Canyon rim to rim.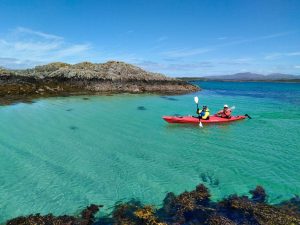 Or just exploring the wonders of the world—all the while studying diet, lifestyle and nutrition in the many cultures and countries I've traveled to. When I am not traveling, I live in Boulder, Colorado at the base of the beautiful Rocky Mountains where I ride my bike or run up into the mountains every day that I can.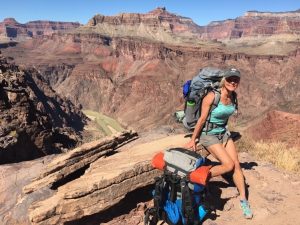 Staying young is about adopting a consistent healthy lifestyle—including a healthy diet, regular exercise, a great social network, and a positive mindset.  I feel as young and fit as I have ever been, and I am delighted that I developed these healthy habits that have served me so well. I don't intend to slow down anytime soon! You too, can stop or reverse the aging clock by adopting new healthy lifestyle practices of regular exercise, a healthy, clean diet, and a happy, positive mindset. It is NEVER too late to start.
Together with Mike Geary's help, I have co-authored "The Fat Burning Kitchen", "The Top 101 Anti-Aging Superfoods", "Healthy Living Made Easy", and "The Diabetes Fix". Stay tuned for more great books and information from Mike Geary and I on how to become the healthiest, happiest and fittest you can be. We want you to live your best life ever!
Note: Cat Ebeling offers personalized transformative health coaching to a select few people. www.catebeling.com.
Mike Geary:

Hey there my fellow nutrition/fitness/health/foodie enthusiast!  My name is Mike Geary and I've been a Certified Nutrition Specialist and Certified Personal Trainer for over 15 years now, as well as a best-selling author of 5 different books/ebooks with more than 1.2 million copies sold in the last 10 years (I'll list out all of my best-selling books/ebooks for you later.)
I've also been studying nutrition and exercise for almost 25 years now, ever since I was about 15 years old and used to carry around a little book called "The Vitamin Bible" with me everywhere I went.  I know, I know…what a nerdy teenager I must have been, right?  Oh well, at least it gave me my healthy obsession with Nutrition from a very young age, and I've continued to immerse myself in the study of health and nutrition for the last 25 years of my life.
I just turned 40 this year, but I feel WAY better and healthier than I was 20 years ago when I was in college.  This just shows that you don't have to gain weight and let your health fall apart as you get older.  Instead, you can decide to get SMARTER with what you put inside your body, and make yourself feel younger even though your chronological age keeps getting older.
And if you think eating "healthy" means eating nothing but dry flavorless chicken breasts and broccoli, you're sadly mistaken… Here's a quick glance at some of the great quality enjoyable food (that's still very healthy as I'll explain throughout this blog), that I LOVE to eat every day, yet that I know is protecting my health…
Organic coffee or espresso with REAL heavy cream (pasture-raised cream of course) and a small touch of coconut sugar (for the awesome health benefits you can get from grass-fed dairy fat as I explain here)
2-3 WHOLE eggs most days of the week, along with grass-fed sausage and veggies (I certainly HOPE you already know that whole eggs are WAY healthier than egg whites, right?)
Delicious high-fat foods like creamy avocados, butter, coconut cream/oil, dark chocolate, walnuts, almonds, pecans, macadamias, and even paleo muffins made out of delicious nut flours instead of the typical blood-sugar destroying and glutenous wheat flour.  You can see my article here with 7 of my favorite lean-body fatty foods.
Grass-fed steaks, organ meats, veggies with melted pasture-raised cheese, sweet potatoes with real butter, and other rich-tasting but healthy dinners
A tasty and healthy glass of red wine with dinner (Too much might not be healthy, but 1-2 glasses per day can be very heart-healthy, but also good for your gut health as explained here)
Delicious rich and creamy healthy chocolate pudding recipe, or maybe my healthy chocolate superfood fudge recipe…Mmm!  Btw, here's another super-tasty healthy coconut oil fudge from our Paleohacks blog.
and so much more tasty treats that many people don't realize can fit into a healthy lifestyle.
I grew up in Pennsylvania, attended a small college called Susquehanna University, spent 8 years living in New Jersey, and finally have found a permanent home and happiness in the incredibly beautiful rocky mountains of Colorado and Utah. I enjoy skiing most days during the winter in Utah and spend a lot of time mountain biking, hiking, golfing, fishing, kayaking, paddle boarding, gardening, and enjoying other fun outdoor activities and sports here in the mountains.
Although this has nothing to do with nutrition per se, you might want to know just a tad bit more about my personality and what I do for fun when I'm not writing about health, so…. As an avid adventurist, here's some incredibly fun stuff I've done in the last 10 years:
3 skydiving jumps (2 of them from 17,000 feet in Colorado)
6 whitewater rafting trips including some of the most extreme Class 5 rapids in 
North America in the well-known Gore Canyon, and Class 5 rapids in Thailand.
Piloting an Italian fighter plane over the desert of Nevada (wow, what a blast!)
Taking part in a "Zero-Gravity Flight" where you actually experience 
weightlessness and float around the airplane cabin (the same training given to 
astronauts)
Heli-skiing in the Andes of Chile and the Canadian Rockies of British Columbia.
Scuba diving the Silfra Ravine in Iceland in 34-degree F water and 300-feet 
visibility underwater.
Snowmobiling and hiking on a glacier that overlies a volcano in Iceland
Driving Porsche powered dune buggies through the entire length of the Baja 
Peninsula of Mexico for 3 weeks.
Dog sledding in the Arctic circle of Sweden, along with staying at the famous Ice Hotel in northern Sweden, made entirely of ice!
Ziplining over canyons and forests in the Rocky Mountains, Costa Rica, and 
Mexico
Cruising most of the Caribbean
Traveling through Thailand, Nicaragua, Spain, Belize, Costa Rica, Mexico, 
Iceland, Chile, Sweden, Hawaii, Dominican, the Bahamas, Jamaica, Cayman Islands, Turks & Caicos, Trinidad & Tobago, Croatia, France, and all over the US/Canada.
You may have heard before that I authored what's become sort of a famous program over the years for six pack abs enthusiasts…a book/ebook called The Truth About Six Pack Abs that has sold over 1 Million copies in the last 10 years.  This ebook has also been translated currently into Spanish, German, Italian, Portuguese, and French as seen below:
German version of Truth About Abs
Spanish version of Truth About Abs
French version of Truth About Abs
Italian version of Truth About Abs
Portuguese version of Truth About Abs

I'm also super-passionate about skiing and I've authored a program here for hard core skiers to get their legs in the shape of their lives for the skiing season. Even if you're not a skier, these programs are some very unique leg training programs and will help anyone to get rock solid legs of steel, if that's one of your goals!
Other popular best-selling books/ebooks that I've written are The Top 101 Foods that Fight Aging (all about anti-aging foods, spices, herbs, and other tips), The Fat Burning Kitchen (super-popular manual that I co-authored with Cat Ebeling), and a fun little ebook called Do THIS, Burn Fat — 101 Sneaky (but simple) Weight Loss Tricks (co-authored with Jeff Anderson.)
I'm also the President and owner of the #1 most popular Paleo Community on the internet, PaleoHacks.com.  You can always check for updates at the PaleoHacks blog here.
I'm also a contributing author and advisor for one of the biggest alternative health sites on the internet, called TheAlternativeDaily.com.
In addition, I'm a contributing author and advisor for DanetteMay.com, and Danette is a good friend and one of the top women's fitness experts in the country.
Okay, enough about me!  The purpose of this blog isn't about me…I created this blog to help YOU live a healthier, more energetic and youthful life, and actually ENJOY the food you eat, and enjoy the exercise that you do!  It's all about happiness in LIFE, and much of that health and happiness starts with one of THE most important aspects of your life…what you EAT!
You can go back to the homepage of this blog here to browse current articles, recipes, and more.
-Mike Geary, aka – The Nutrition Watchdog