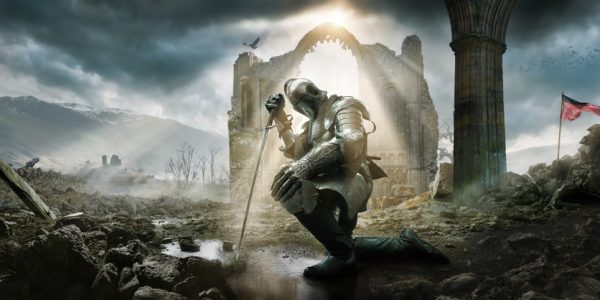 By: Cat Ebeling, RN, MSN-PHN, co-author of the best-sellers:  The Fat Burning Kitchen, The Top 101 Foods that Fight Aging & The Diabetes Fix
How do you handle stressful events? Do you seek out adventure, excitement and risky situations? Or do you sometimes lie awake at night worrying, strategizing and planning?
Most of us are either worriers or warriors—and it turns out there's actually a genetic reason for this.
What's the difference?
Worriers tend to fight within, while warriors go out and fight the problem.
Worriers often focus on what could go wrong, while warriors just go out there and go for it.
If a worrier loses, they may feel defeated and not want to take the chance again. If a warrior loses, they tend to regroup and get back into the fight.
You know the old saying, "When the going gets tough, the tough get going." Well, some warriors need the going to get tough–just to get going!
We process information in the prefrontal cortex portion of the brain, which is responsible for problem solving, working memory, reasoning, planning and self-control. The brain needs neurotransmitters to perform these function properly. The excitatory brain chemicals involved in this process include dopamine, epinephrine and norepinephrine.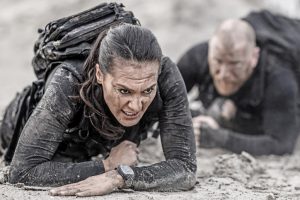 Dopamine is the fuel that gets us going and motivated to get things done. Too little and we have no motivation or drive; too much and we cannot concentrate and function well. Epinephrine and norepinephrine are brain chemicals that are released when our bodies react to stress of any kind.
These neurotransmitters increase arousal and alertness, focuses attention but also increases restlessness and anxiety. In the rest of the body, norepinephrine increases the heart rate, triggers the release of glucose into the bloodstream and increases blood flow to muscles.
However, the speed at which we clear out these chemicals revolves around a specific gene. It's called the COMT gene, or Catechol-O-methyl transferase. COMT is actually an enzyme that metabolizes dopamine, epinephrine, norepinephrine and even estrogen. While we all have this gene, some of us have a 'fast' COMT and some of us have 'slow' COMT.
The fast version of COMT clears out dopamine, epinephrine, norepinephrine quickly, leaving it easy for these folks to continue on their journey without any anxiety, worrying, stress, etc. People with the fast COMT are the warriors.
Warriors need a level of stress to feel motivated and ambitious. Warriors work well in threatening environments where maximal performance is required despite threat and pain. Warriors also tend to be those dopamine junkies who seek out excitement, adventure, competition and even danger. But warriors can generally stand up in the heat of the moment and pull off a flawless performance—in spite of stress, anxiety, nervousness and lots of adrenaline.
On the other hand, those who have slow COMT are slow to clear out those excitatory brain chemicals. This can create anxiety or tension in times of stress. However, these higher levels of dopamine, epinephrine and norepinephrine are useful in more complex and calmer environments that require maximal performance in terms of thought, memory and attention for survival.
While it may seem advantageous to be a warrior, there certainly are advantages to being a worrier also. Over the course of evolution, both warriors and worriers were necessary for human tribes to survive.
Which One Are You?
Do you tend to worry about things, fall apart when times are stressful, or do you get energized and motivated under duress? We each get a copy of a specific version of the COMT gene from our parents. Most of us generally have a one copy of a worrier gene and one copy of the warrior gene, although there are quite few people who may have a double copy of the warrior gene. And some of us have a double copy of the worrier gene variation.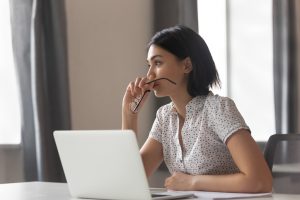 About a quarter of us actually have the slow variant and when we're stressed, we become worriers. Another quarter of us have the fast variant — we probably don't function as well as the slow COMT's when things are calm, but under stress we can become warriors and can outshine the competition. And 50% of us are half and half—half worrier, half warrior.
What do we do about our COMT inheritance? If we're stuck with the "slow" variant, how do we learn to deal better with stress? It boils down to our nutrition and how we think.
Our COMT gene is a methylation gene, meaning that it is necessary to get adequate B vitamins (in the correct form) to support the COMT gene. B2, B6, B9 and B12 are especially important, along with magnesium and vitamin C. Worriers may also benefit from taking SAMe.
People with a slow COMT, or the worriers, should also avoid foods containing catechols. Reducing foods that contain tyrosine, tryptophan, and phenylalanine (any high protein food) should help as these foods are converted into dopamine.
Limiting caffeine can also be helpful as caffeine can aggravate the symptoms of stress, worry and anxiety. And limit your intake of alcohol, since alcohol consumption triggers dopamine release.
Women who have excess estrogen in their bodies (estrogen dominant) usually have slow COMT as well as estrogen tends to slow down COMT processing. It's important to avoid Xenoestrogens (artificial estrogens) in foods as well–especially in dairy, soy and personal care products.
Additionally, those with a slow COMT should limit intake of foods containing certain flavonoids such as green tea, capers, cilantro, berries and apples.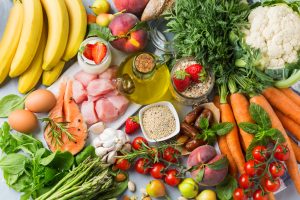 And for those who are warriors, having deadlines and a little pressure may help push performance to a higher level. Boring, repetitive tasks and low-pressure environments are often very detrimental to warriors and can cause them to produce mediocre results.
Dietarily, catecholamines like coffee, chocolate, green tea, black tea, citrus, and bananas help give a needed dopamine boost and can help warriors who need it get through low-pressure tasks.
Certain types of exercise like weight lifting, sprinting and chopping wood may prove to be more beneficial for the worriers by increasing their testosterone levels and helping clear out excess dopamine and adrenaline when stressed.
Exercise for warriors that gives an element of a thrill such as mountain biking, downhill skiing, surfing or racing, etc., is great to keep dopamine elevated in warriors.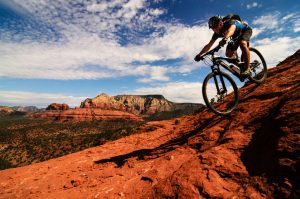 There you have it—worrier or warrior. There is a genetic connection to both of these personality types. If you find that you are either worrying too much or are too much of warrior, there are dietary interventions that may help even out how quickly you process certain brain chemicals.
Keep in mind, chronic long-term negative stress can be harmful to anyone and should be avoided if at all possible. On the other hand, performance-enhancing stress such as public speaking or competing in an athletic even can be beneficial to both personality types. This will help you become more resilient to stress in the long run.
Worriers and warriors have an important place in our society. Finding what works best for you is key along with proper nutrition, the right vitamins, and suitable activity.