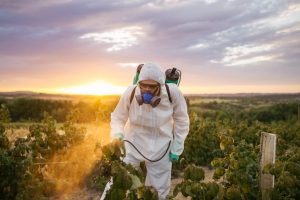 By: Cat Ebeling, co-author of the best-sellers:  The Fat Burning Kitchen, The Top 101 Foods that Fight Aging & The Diabetes Fix
Your kids' favorite oat cereals, oatmeal, granola and snack bars come with a heavy dose of the weed-killing poison glyphosate. Glyphosate is the active ingredient in Monsanto's well-known weed-killer, "Roundup".
Monsanto made big news recently, as a result of losing a $289-million-dollar lawsuit brought by a school groundskeeper who claims that glyphosate caused his deadly lymphoma cancer.
Bayer said the number of outstanding lawsuits against has risen from 5,200 to 8,000. The German firm's shares have lost 11% of their value since it lost the $289m case in a California court to groundskeeper Dewayne Johnson, who claimed Monsanto herbicides containing glyphosate had caused his Non-Hodgkin lymphoma. Bayer shares fell another 1.7% on Thursday.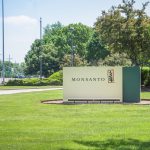 In a new class action lawsuit filed against the cereal/food giant General Mills less than a week after the Johnson vs Monsanto verdict, plaintiff Mounira Doss states that General Mills had a duty to disclose the presence of glyphosate in their Cheerios and Honey Nut Cheerios cereal but failed to do so. Cheerios levels of glyphosate at 470-530 parts per billion (ppb) are some of the highest levels present in any of the tested foods. Doss states that "General Mills failed to disclose or actively concealed information reasonable consumers need to know before purchasing [Cheerios], and knew or should have known that Cheerios and Honey Nut Cheerios contained glyphosate, but withheld this information from consumers and the general public."
This means that General Mills may be in violation of several state consumer protection laws. Says Steve Gardner, legal consultant at Gardner Consulting, and former head of the food law practice at the Stanley Law Group, "In the wake of the $289m Monsanto damages award, we expect to see plaintiffs' attorneys target products containing glyphosate, even in trace amounts…"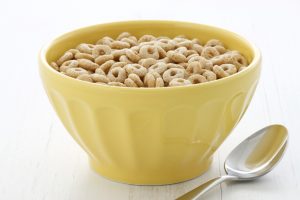 Independent laboratory testing ordered by the Environmental Working Group (EWG), shows heavy doses of glyphosate in almost all of 45 samples of cereal and snack products made with conventionally-grown oats (non-organic). What's even scarier is that 75% of those samples had higher levels of glyphosate that what is considered acceptable and safe. And, if you think you are safe from glyphosate because you are only buying organic, consider that 30% of cereals and snacks tested from organically-grown grains also had glyphosate.
Another lab, Anresco, a U.S. Federal Drug Administration (FDA) registered lab, using one of the most reliable tests for glyphosate residues, tested thirty foods commonly found in grocery stores. Their findings were also consistent with EWG's findings.
Some of the highest glyphosate residue was found in General Mills Cheerios, Honey Nut Cheerios, Stacy's Pita crackers, Ritz crackers, Lucy's oatmeal cookies, Kashi dark chocolate soft baked cookies, Little Debbie Oatmeal Cream Pies, and Oreos, and dozens of other so-called 'healthy' cereals and snacks. See the full report here.
"Frankly, such a high level of glyphosate contamination found in Cheerios, Doritos, Oreos…is alarming and should be a wake-up call for any parent trying to feed their children safe, healthy and non-toxic food," Dave Murphy, executive director of Food Democracy Now!," said.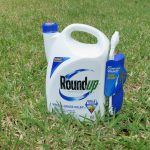 The EPA sets a "maximum residue limit" (MRL), also known as a tolerance, for pesticide residues on food like corn and soybeans. MRLs for glyphosate vary depending upon the commodity.
Farmers often have trouble getting their grain crops like corn, wheat and barley to dry out quickly for harvest, especially in wetter climates. So, the Big Ag chemical companies came up with the idea to douse the crops with glyphosate one to two weeks before harvest to kill the plants and accelerate the grain dry-out. This pre-harvest use of glyphosate allows farmers to harvest crops as much as two weeks earlier than they normally would.
Crop desiccation with glyphosate is a very common practice, and farmers use massive amounts of glyphosate on non-GMO crops such as wheat, oats, soybeans, corn and other crops right before harvest.
Along with wheat and oats, glyphosate is used to desiccate a variety of other crops including peanuts, lentils, peas, soybeans, flax, rye, triticale, buckwheat, millet, canola, sugar beets and potatoes. These food products are essentially drenched with glyphosate just a couple weeks prior to harvest, meaning even higher levels of glyphosate once these crops are harvested.
According to the EPA, glyphosate in used in the U.S. on at least 70 different food crops, including grains, spinach, avocados, almonds, walnuts, figs, plums, grapes, kiwi, lemons, grapefruit, pistachios, and pomegranates. Check out the full list here. The widespread usage of glyphosate makes it nearly impossible to avoid, and sample testing shows 93% of us test positive for glyphosate in our bodies.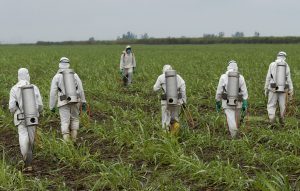 Glyphosate's Connection to Serious Health Issues

Recent studies show glyphosate is not only a dangerous chemical that has invaded our entire food system, but it has been linked to autism, Non-Hodgkin lymphoma, serious food allergies (including celiac disease), Parkinson's, Multiple Sclerosis, Alzheimer's, obesity, reproductive issues, and liver problems. And children bodies are even more susceptible to the damage from glyphosate.
Scientists around the world have been reviewing negative research concerning glyphosate, and it has been under even more serious scrutiny since the World Health Organization's International Agency for Research on Cancer (IARC) classified the herbicide as a "probable human carcinogen" in 2015.
In addition, the IARC also stated, "Glyphosate also causes DNA and chromosomal
damage in human cells." Seventeen leading global cancer experts from the IARC classified glyphosate as a class 2A "probable human carcinogen".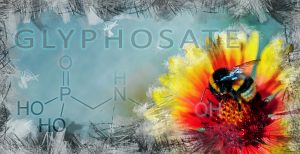 Glyphosate Damages Gut Bacteria and Blocks Vital Nutrients
Gut Bacteria—This recent study shows glyphosate's connection to the disruption of key gut bacteria, impairing enzymes that are key to detoxifying the body and causing deficiencies in vitamins A and D3, and impairing the body's ability to produce bile, a key substance in digestion of fats. And, glyphosate is now known to cause extreme disruptions in important beneficial microbes in our digestive tract, allowing overgrowth of harmful pathogens.
Vitamin, Mineral and Amino acid Deficiencies–Glyphosate also binds with iron, cobalt, molybdenum, copper and other vital minerals in the body, creating serious deficiencies. Additionally, glyphosate interferes with the activation of vitamin D in the liver by inhibiting the cytochrome P450 enzymes, creating a host of other problems related to vitamin D deficiency.
Increase in Food Allergies–Scientists say that gluten binds to glyphosate in the digestive system, creating a highly allergenic substance that people react to. This same thing applies to corn, soy, nuts, and peanuts sprayed with glyphosate. The very action of spraying crops with glyphosate creates a highly allergenic substance, one of the big reasons that kids have become so allergic to many foods including peanuts.
Link to Anxiety and Depression–Glyphosate disrupts a critical pathway in plants as well, destroying three of their essential amino acids which help our bodies create serotonin. Serotonin deficiencies lead to anxiety, depression, violent behavior, and other mental illnesses. And, glyphosate is now known to cause extreme disruptions in important beneficial microbes in our digestive tract, allowing overgrowth of harmful pathogens
Thyroid Problems–Glyphosate also depletes the body of tyrosine, an essential nutrient needed proper thyroid hormone. As a consequence, thyroid issues are increasing as well—often manifesting as hypothyroid problems, or autoimmune Hashimoto thyroid conditions.
How to Avoid Glyphosate
No matter how healthy and 'clean' your family's diet may be, this pervasive chemical is extremely difficult to avoid! It is used on most all conventional crops, and its residues are in water run-off, streams, lakes, and rain. It is also carried through the air, so that even 100% organic foods now show traces of glyphosate.
Things you can do to avoid or minimize yours and your children's glyphosate exposure:
• If you choose to eat grains and legumes at all (which many people avoid if they follow a Paleo style diet), make sure to choose organic grains and legumes. Eating an organic diet for 1 week reduces pesticide exposure in the diet by 90%.
• Avoid eating conventional grains and processed foods.
• Eat meat, poultry, eggs, butter and dairy products only from 100% grass fed or organically fed animals.
• Eat sulfur rich foods like eggs, organic cheese, onions and garlic. Glyphosate exposure in the body depletes sulfur and also effects sulfate pathways.
• Eat fermented foods and probiotics. Especially important are fermented foods with a live culture of acetobacter. This includes organic apple cider vinegar, sauerkraut, kimchi, kombucha, cheeses and yogurt.
• Supplement with glutathione and manganese—two nutrients glyphosate depletes.
• Get plenty of sun so your body can make vitamin D, or supplement with D3 if you're not getting adequate sunshine on your skin.