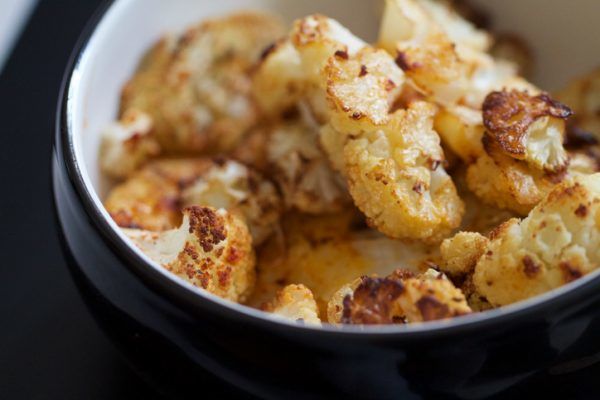 By: Cat Ebeling, RN, MSN-PHN, co-author of the best-sellers:  The Fat Burning Kitchen, The Top 101 Foods that Fight Aging & The Diabetes Fix
Cauliflower is super popular these days, and it makes the perfect low carb base for so many dishes. You can swap it out for rice, potatoes, beans, pizza crust—you name it, cauliflower can become the perfect non carb-y carb, thanks to the keto diet and low carb diets.
The great thing about cauliflower is that besides it being such a versatile low carb option for so many foods, it also is full of nutrition, fiber, and phytochemicals, so it's the perfect choice!
Cauliflower is a member of the cruciferous vegetable family, along with broccoli, brussels sprouts, kale, kohlrabi, cabbage, and more. These slightly bitter tasting veggies contain a lot of super phytochemicals to help fight cancer, protect your bones, balance your hormones, strengthen the immune system and detoxification.
Cancer fighting
Cruciferous vegetables have a strong cancer-fighting link, and are helpful to prevent breast cancer, colon, liver, lung and stomach cancers as well. It not only helps to slow the growth of cancer cells but it also helps to prevent the growth of tumors as well.
Cruciferous vegetables are rich in a compound called glucosinolates which are sulphur containing compounds. The sulphur is part of the reason cruciferous vegetables have such a strong odor.
Inflammation fighting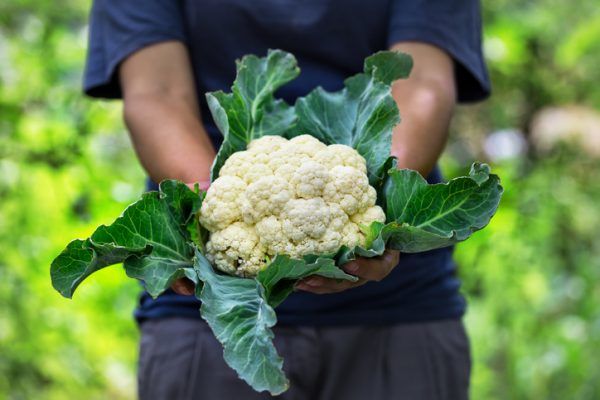 We know that inflammation is the beginning of many chronic diseases including cancer, heart disease, diabetes, arthritis, Alzheimer's and more. Lowering our toxic intake of foods that cause inflammation, while eating more ant-inflammatory foods will go a long way towards protecting our health and longevity. Cauliflower lowers oxidative stress and fights free radicals in our body. It also contains a host of powerful antioxidants including vitamin C, to fight inflammation and protect health.
Aids in Digestion
Compounds in cauliflower including sulforaphanes, glucobrassicin, glucoraphanin and gluconasturiian, aid the liver and support detoxification. These sulfur containing compounds help with nutrient absorption, and toxin and waste removal. In addition, glucosinolates help protect the stomach, and reduce leaking gut syndrome and other digestive disorders. They also feed our good bacteria in our guts, keeping a healthy gut environment which in turn aids our immune system, and reduces unhealthy bacterial overgrowth in the gut.
Cauliflower has a high fiber content, and one cup of it cooked has about 10 percent of the recommended daily amount of fiber. Diets rich in fiber help with digestions and help keep us regular. These beneficial effects not only make life more comfortable but also help maintain colorectal health.
Helps Keep our Hormones in Balance
Eating a diet heavy in cruciferous vegetables helps to maintain the proper levels of healthy estrogen, for both men and women. An inflammatory diet and unhealthy lifestyle make hormonal imbalances very common. In addition, processed foods like soy, meat, dairy, yeast and refined sugar can all lead to high levels of a bad version of estrogen in the body. Too much estrogen can cause health issues like weight gain, hypothyroidism, autoimmune disease, chronic fatigue, breast and ovarian cancer.
High Antioxidant Levels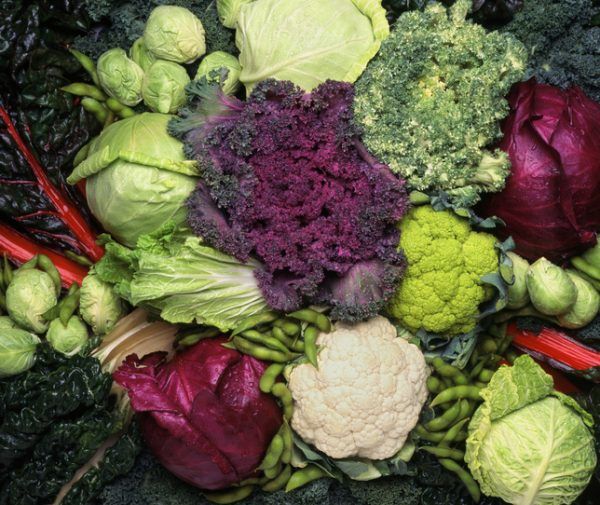 Cauliflower contains ample amounts of vitamins C and K along with the mineral, manganese which neutralize free radicals before they can cause damage to healthy cells and contribute to disease. Vitamins C and K are considered powerful antioxidants that may help prevent conditions such as cancer, heart disease and arthritis.
One cup of cooked cauliflower provides 70% percent of the recommended daily amount of vitamin C, 19 percent of the daily vitamin K amount and 8 percent of the daily manganese amount, according to World's Healthiest Foods.
Can you Eat Too Much Cauliflower?
Given the prevalence of cauliflower everywhere, can you eat too much of it?
Large quantities of cruciferous vegetables can inhibit thyroid function, but only for those who are deficient in iodine.
Cauliflower and other cruciferous vegetables are known to cause some gas and bloating, especially if you eat them raw. Cooking helps to relieve the gas issue, and also helps with absorption of vitamins and minerals.
Cruciferous veggies including cauliflower do include compounds called purines which can aggravate kidney stones and gout, but generally there is little risk unless you are eating large quantities.
Roasted Cauliflower, garlic and Tahini Dip

One of my favorite ways of enjoying cauliflower is roasting it. The roasting brings out a rich, nutty flavor in cauliflower and it blends well with garlic. Check out this delicious low carb dip with sliced fresh veggies.
Ingredients
• 1medium sized head cauliflower, chopped into florets
• 1 head garlic
• Juice of 1 fresh lemon
• 2 tbsp tahini paste
• 2 tbsp extra-virgin olive oil
• 1/2 tsp sea salt
• 1/4 tsp each ground black pepper and ground cumin
Directions
Preheat oven to 375ºF. Toss chopped cauliflower in a bowl with olive oil, sea salt and pepper. On a large rimmed nonstick baking sheet, spread cauliflower. Slice off about ¼ inch off the top of the garlic head so that cloves are exposed and wrap garlic in foil and place on baking sheet with cauliflower. Roast for 45 minutes, turning cauliflower halfway. Remove from oven, unwrap garlic (being careful of steam) and set aside to cool for 10 minutes. Add cauliflower, tahini to food processor. Squeeze out garlic from peel, add lemon juice and 1-2 tbsp water. Process until smooth. Serve with sliced cucumber, sliced carrots, and sliced radishes.
Looking for easy, tasty recipes that help you burn fat, then look no further…
This free recipe book is packed with over 80 fat-burning Keto recipes, such has mouth-watering chicken, beef, pork meals and more…
Best yet, every single recipe uses a slow cooker. Spend less than 20 minutes in your kitchen whipping up these delicious meals.