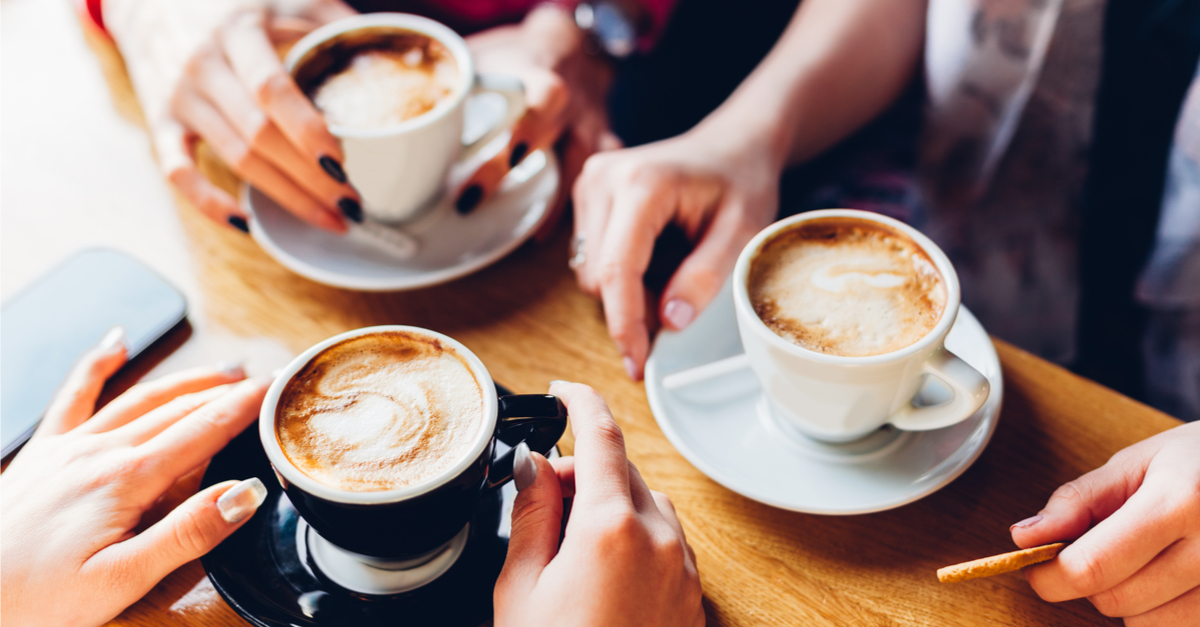 By: Cat Ebeling 
Co-author of the best-sellers:  The Fat Burning Kitchen, The Top 101 Foods that Fight Aging & The Diabetes Fix
The Last Word on Coffee—Good or Bad?
Coffee seems to have a bad reputation when it comes to health, and often gets relegated to the list of food and drinks to be avoided. But almost everyone drinks coffee—and what about all those recipes for healthy coffee beverages with yummy additions like butter, coconut oil, coconut milk, honey, vanilla, cinnamon, turmeric, etc. So–Is coffee good or bad for you?
If you ask me, I can't live without it's eye-opening pick-me-up in the morning, and according to the rest of the world, it seems to be a pretty popular beverage, given the number of jam-packed coffee shops everywhere, so I know it's not just me. According to recent statistics, coffee just happens to be THE most popular drink around the world, and it's estimated at over 400 billion cups are consumed a year. Americans drink about 400 million cups of that dark 'joe a day—well, make that four hundred million and one, for those days when I am extra tired!
The good news is—coffee CAN be good for you, but like other foods, the type of coffee and the way its prepared make ALL the difference! Even big health organizations like the U.S. Food and Drug Administration, the U.S. Surgeon General, the American Medical Association, the American Diabetes Association, the National Cancer Institute, and the U.S. Centers for Disease Control are on board with its healthy benefits.
Besides the delightful lift and sense of alertness you get from coffee in the morning, let's take a look at some of the other things that coffee can do:
Helps Prevent Serious Diseases
Type 2 Diabetes–Coffee has been shown to be very beneficial for those with type 2 diabetes. In several different studies, published by the Journal American Medical Association, it was found that drinking coffee could reduce the risk of type 2 diabetes by 33%. It's possible that the antioxidants and minerals in coffee could contribute to this effect, but it's not known for sure.  If you want a proven way to reverse type 2 diabetes naturally, read this page:
Parkinson's Disease—At least six studies have shown that people who drink coffee daily are up to 80% less likely to develop Parkinson's. And some of the newer Parkinson's drugs actually contain a caffeine derivative. According to one of the studies' physicians, Dr. Michael Schwarzschild, MD, PhD of Massachusetts General Hospital in Boston, "This study is especially interesting since caffeine seems to block a malfunctioning brain signal in Parkinson's disease, and is so safe and inexpensive. Although the results do not [yet] suggest caffeine should be used as a treatment for Parkinson's disease, they can be taken into consideration when people with Parkinson's are discussing their caffeine use with their neurologist."
Alzheimer's Disease—Drinking four to five cups of coffee can lower the amount of beta amyloid in the brains of Alzheimer's patients. Some research seems to point to the fact that coffee helps to reduce inflammation to the brain, which is one of the factors that leads to Alzheimer's disease. And yet another protein found in Alzheimer's patients, is the Tau protein. It is thought that these Tau proteins create tangles that kill brain cells and lead to cognitive decline. Coffee with caffeine has a positive effect on tau protein, and it blocks receptors in the brain that this protein attaches to. A new class of drugs may actually result from this recent research.
Colon Cancer—Drinking 1-2 cups of coffee per day is associated with a lower risk of colon cancer and the more coffee consumed the better. This research was published in the Journal of Cancer Epidemiology, Biomarkers and Prevention. After adjusting for known risk factors, 1-2 cups was associated with 26% reduction in risk of colon cancer, and more coffee decreases risk all the way up to 50%.
Asthma—The caffeine in coffee contains an ingredient, theophyline, which acts as a natural bronchodilator. Three or more cups of coffee a day actually can help to reduce the risk of an asthma attack and relax bronchial tubes.  This review found that even small amounts of caffeine improve lung function for four or more hours. Green tea and black tea also contain this powerful phytochemical.
Migraines—Caffeine contains a natural vasoconstrictor—a compound that causes blood vessels to constrict. While this may not be good for your blood pressure, it works great in the case of headaches and migraines. Caffeine also helps headache medications to work more effectively, and help the body to absorb medication quicker. That is why caffeine is often in over the counter migraine medications.
Reduces Cholesterol and Inflammation in the Body—We all know that inflammation is linked to heart disease, diabetes, cancer, and Alzheimer's, along with numerous other health conditions. Scientists from Germany, Denmark and Finland found that daily coffee intake is associated with improved cholesterol levels and blood levels of inflammatory compounds.
In an article published in American Journal of Clinical Nutrition, the European scientists also stated that coffee consumption has favorable effects on markers for subclinical inflammation and oxidative stress. Because subclinical inflammation is a risk factor in heart disease, diabetes, and many other diseases, coffee has a preventative effect on these diseases.
Liver Disease—Coffee is protective of the liver and can help detox the liver after a night of overdoing the alcoholic beverages. Coffee drinkers have up to an 84% less risk of developing cirrhosis, with the strongest effect coming from 4 or more cups a day. The livers of coffee drinkers are also protected from cancer, as studies show coffee drinkers have a 40% lower risk of liver cancer.
Mood, Energy, Athletic Performance and Fat Burning  
Coffee can increase your heart rate, breathing, blood pressure and metabolism—meaning you actually can burn more calories. It elevates your mood and helps eliminate depression, stimulates the brain and increases energy, but if you overdo it, it can cause nervousness and anxiety.
Because caffeine actually speeds up your metabolism, you not only have more energy, you burn more calories. Caffeine also breaks down fat cells and frees up fatty acids in the body for immediate fat burning. In fact, converting fat to energy is 30% more effective with caffeine. And because fat is being burned for energy, blood glucose levels don't get low.
Caffeine also has a positive effect on athletic performance as well. Caffeine has been shown time and time again to increase the body's endurance, speed, power, and increase recovery. Part of this is due to caffeine's effect, and part may be due to the numerous antioxidants coffee contains. Whatever the reason, a cup of coffee before a workout or competition will put you ahead of the pack!
Coffee is Full of Antioxidants
A recent report by Mario Ferruzzi from Purdue University shows coffee as one of the richest sources of polyphenols (powerful antioxidants) in the Western diet. The most abundant of these are phenolics, chlorogenic acid, and caffeic acid. Additionally, levels of the pro-inflammatory substance, interleukin-18, and 8-isoprostane (a marker of oxidative stress) decreased by approximately 10-20%. Adiponectin, levels went up 6%. Obese people have lower blood levels of adiponectin than normal weight individuals, and losing weight increases adiponectin levels. Coffee was noted to improve cholesterol levels, including total cholesterol, and HDL (good) cholesterol.
Coffee's Dark Side
Coffee can have a dark side, including nervousness, anxiety, and shakiness. Coffee may not be good for those with an irregular heartbeat, high blood pressure, or anyone with any type of anxiety or panic disorder. Too much coffee too late in the day can also cause insomnia late into the night and early morning.  (Note:  if you have insomnia, make sure to read Mike's article here with 5 tips to sleep better and fall asleep easier)
Coffee can also cause problems with the body's ability to utilize folate, B12, and B6–vitamins that important to pregnant women, and important to all of us for mood regulation. These B vitamins are also important to keep the inflammatory substance implicated in heart attacks, homocysteine, low.
Coffee is very acidic, and it can pull calcium from the body in its efforts to balance out the acid/base levels of the blood.
Too much coffee can be over stimulating to the adrenal glands that produce cortisol. When adrenals are over stimulated on a regular basis, they can burn out.
If you are pregnant or plan to be, it is best to avoid coffee altogether or limit your consumption to one cup a day. Too much caffeine can increase miscarriages, cause low birth weight in babies and increase the risk of cleft palate in your baby. Caffeine also comes through in breast milk, so if you'd like your baby to sleep well, do not nurse soon after drinking coffee.
So, what's the verdict: ditch your cuppa Joe, or keep drinking it? Personally, I really cannot get going in the morning without a nice stout cup of coffee. It gets me going both mentally and physically.
Keep these things in mind to make sure you are maximizing the benefits of your coffee:
Use fresh whole ORGANIC beans which maximizes the antioxidants in the coffee and minimizes any toxins. The type of coffee you buy and drink makes a huge difference, as it does for many other foods. Coffee is often highly sprayed with pesticides and herbicides, so it is best to drink organic coffee if at all possible. And never drink coffee out of those nasty Styrofoam cups! Hot coffee leaches out toxic chemicals from the Styrofoam. Styrofoam is terrible for the environment, too!
Avoid drinking coffee late in the evening or even the afternoon. Caffeine has a half life of 6 hours, so a couple cups take most of the day to clear from your system. I find I cannot drink coffee any time after 12 noon, or I am up most of the night.
Drink your coffee black. Avoid adding cheap sugary creamers, refined sugar, artificial sweeteners, or that fake non-dairy 'cream'. If you'd like to add something sweet, try a little maple syrup, stevia, or even a touch of honey or coconut sugar. A great healthy cream option is organic grass-fed cream, or coconut cream.  Coconut cream is loaded with healthy, fat burning medium chain triglycerides, known to help you burn fat and boost your metabolism. Occasionally I add a small amount of grass-fed butter and coconut oil to my coffee which helps me put off breakfast for a while.
If you get your coffee from a coffee shop, avoid drinking those specialty drinks like frappuccinos, flavored lattes, etc. Some of those drinks are known to contain over 700 calories in one drink!
Increase your antioxidants by adding in some cinnamon, which also helps control blood sugar and has many other benefits. Organic cocoa powder is also delicious to add to your coffee to give it that delicious mocha flavor. Cocoa is high in magnesium, antioxidants, and helps you lower your blood pressure.
A little bit of coffee can be very helpful at times. Long boring drives in the car, adjusting your time zone clock when traveling, upping your athletic performance, or just getting up and running in the morning. And sometimes that steaming, hot, fragrant cup of coffee is just the perfect thing on a cold morning!
There was recently a very controversial ruling by a judge in California that wants to force coffee shops to put a cancer warning label on coffee just simply because it contains a small amount of a particular carcinogenic substance called acrylamides.  However, the lunacy of this ruling is that foods such as cereal, potato chips and fries contain as much as 100x MORE acrylamides than coffee, and yet there's no required cancer warning label for those foods.  Plus, coffee actually contains such high amounts of antioxidants, that it offsets any drawbacks from tiny amounts of carcinogens.  For that full story, you can read here about coffee & acrylamides and the cancer warning ruling in California.
Also, on the topic of coffee, don't miss my co-author Mike Geary's article here:
3 Tips to make your coffee super healthy
And here's a really delicious recipe to try sometime too:
PaleoHacks coconut cowgirl coffee recipe
The Death of Black Coffee:
Latest studies have found that 1 tiny tweak to your morning coffee puts your body into fat-burn ing mode for the rest of the day.
This coffee trick takes less than 10 seconds…
Yet, it instantly ignites your metabolism and boosts your health, energy and well-being at the same time!
Here's to an amazing start to your day 🙂
====> Try This 10 Sec Fat-Burning Coffee Trick!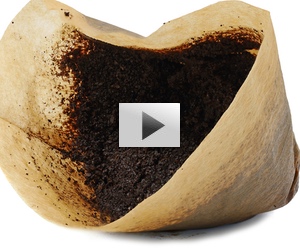 References
American Academy of Neurology (2012). A cup of Joe may help some Parkinson's symptoms.
 Greenberg, Boozer, Geliebter, (2006). Coffee, diabetes, and weight control. American Journal of Clinical Nutrition. Retrieved from http://ajcn.nutrition.org/content/84/4/682.full
Jiang, Zhang, Jiang, 2014. Coffee and caffeine intake and incidence of type 2 diabetes mellitus: a meta-analysis of prospective studies. Retrieved from https://www.ncbi.nlm.nih.gov/pubmed/24150256
Mercola, (2010).  If you drink coffee make sure it's organic. Retrieved from American Academy of Neurology (2012). A cup of Joe may help some Parkinson's symptoms.
Warner Jennifer, New Clues on Caffeine's Health Benefits
Study Suggests Antioxidants in Caffeine Play a Role in Coffee's Impact on Health, WebMD Health News.