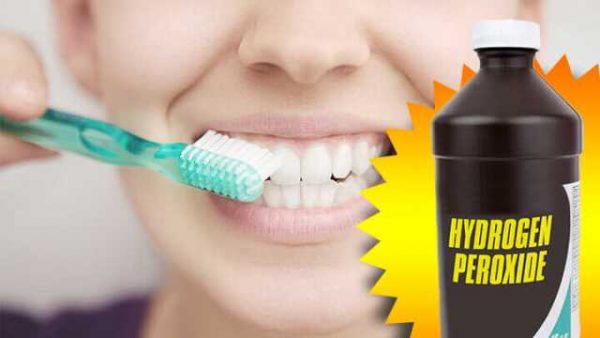 Today's blog is republished from my friends at TheAlternativeDaily, a leading publisher of daily alternative health tips that I personally read every day…
By Katherine Marko, TheAlternativeDaily.com
When I was a teen, hydrogen peroxide was my go-to teeth-whitener, and something I would spray on my hair to get that "sun kissed" look. Years later, you can still find a bottle in my medicine cabinet as an inexpensive way to whiten teeth, and disinfect cuts and scrapes.
What is hydrogen peroxide?
Hydrogen peroxide (H2O2) is a pale blue liquid, which appears colorless, and is slightly more viscous than water. It's a weak acid made up of hydrogen and oxygen and a strong oxidizer often used as a cleaning agent. When used topically, hydrogen peroxide foams and fizzes due to the enzyme catalase, according to Medical Daily. This reaction has a bleaching and disinfecting effect that works for several applications.
Remove earwax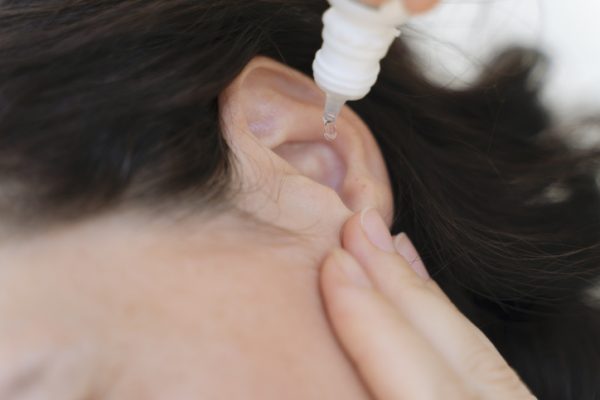 All humans and other mammals have earwax. It consists of shed skin cells, hair and the secretions from glands of the outside ear canal. Although gross, it serves its purpose. Namely, protecting the ear canal against bacteria, fungi and water. But, too much earwax and your ears may feel full, affecting your hearing.
Although most experts agree that removing earwax is not entirely necessary, you may still want to clean your ears time and again. The problem is, rooting around your ear canal with a Q-tip can actually push wax further inside. So, instead of cleaning your ear out, the wax gets stuck. As a result, wax builds up on top of it, creating a dangerous blockage or "impaction," according to NYU Otologist Dr. Erich Voigt, for businessinsider.com.
Hydrogen peroxide can safely remove earwax buildup, according to PubChem. Most over-the-counter wax removal drops basically contain oil and peroxide solutions. Hydrogen peroxide releases oxygen in the ear and foams, causing ear wax to soften and loosen. To use hydrogen peroxide at home, simply lie down on your side, with one ear facing up, says Healthline. Use an eyedropper to drop one or two drops of peroxide into your ear. Keep still for five minutes and then sit up. Blot the outer ear with a tissue to absorb any liquid that comes out. And then, repeat the process on the other ear.
A method that I prefer is using a Q-tip — soaked in hydrogen peroxide — to administer it into my ear. I don't push it into the ear canal, but merely let it sit in the ear opening, and allow it to gently drip in. After about a minute or so, I dry my ear with a tissue.
Lighten hair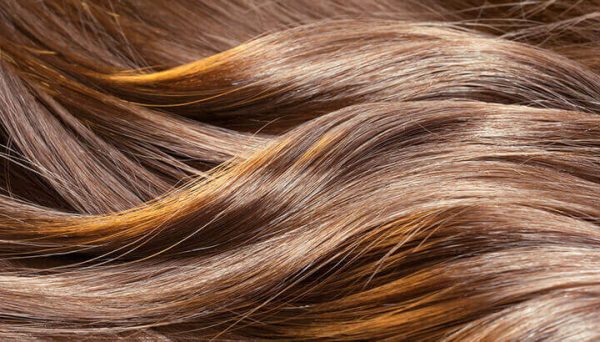 Hydrogen peroxide is a bleaching agent that has been used to lighten hair for years. Peroxide penetrates the hair shaft and removes the natural pigment of the hair — hence the expression "peroxide blonde."
Here's what I used to do to lighten my locks. Simply dilute one part of three percent hydrogen peroxide with one part water, and pour it into a spray bottle. Wet your hair, and then spray the solution on your entire head or just the strands you want to lighten. Then, comb it through. Blow-drying your hair will accelerate the effect. Follow by washing your hair and deep conditioning it to prevent drying. This won't give you a peroxide blonde look, but it will give you more natural highlights. You can also use this solution as a gradual lightener, over time.
Healing wounds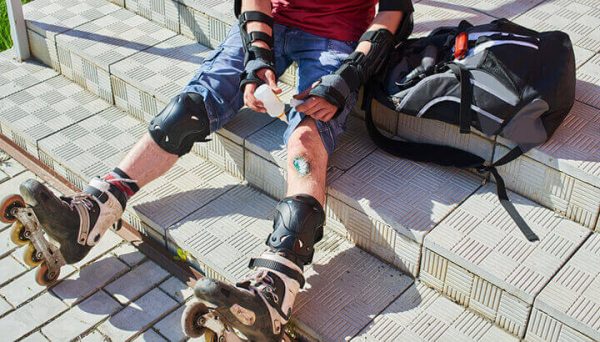 Unlike using alcohol to disinfect a wound, using peroxide will definitely remove the "ouch" factor from the equation. Hydrogen peroxide cleans wounds by moistening and loosening dried blood and any dirt in the wound. It also removes dead tissue. Peroxide foams on contact, and the fizz produced helps to mechanically clean the wound. It's for this reason that you should keep a bottle in your first-aid kit to clean a wound when no clean water is available.
But, here's the thing: according to Sciencing, it can also destroy the cells called fibroblasts, which rebuild the connective tissue to heal the wound. So, for this reason, it's not recommended for long-term use. In addition, although hydrogen peroxide is widely used as an antibacterial agent, it's effectiveness is up for debate. Certain types of bacteria, such as staphylococci, have an enzyme called catalase, which breaks hydrogen peroxide down to water and oxygen, actually diluting it.
Research published in PLOS looked at the effectiveness of hydrogen peroxide on wound healing. In agreement with previous studies, researchers found that wounds display a positive effect when treated topically with peroxide. But only when in lower concentrations were used. Subsequently, higher concentrations actually delayed healing. So, to clean and promote healing in wounds, stick to lower (three percent) solutions, generally found at the drugstore.
Whiten your teeth
The most important thing people want to change about their smile is the whiteness of their teeth, suggests a survey conducted by Kelton Global for the American Academy of Cosmetic Dentistry (AACD). And almost 100 percent of those surveyed believe a great smile is one of their most important "social assets." But why pay hundreds of dollars to whiten your teeth when you can have the same results for pennies? In fact, even professionally applied tooth bleaching products used by dentists contain hydrogen peroxide.
However, those peroxide concentrations range from 25 to 40 percent and are sometimes used together with a light or laser, which are supposed to accelerate or activate the whitening process. But, according to the American Dental Association, most studies report there is no additional long-term benefit with light-activated systems.
Hydrogen peroxide and baking soda teeth whitener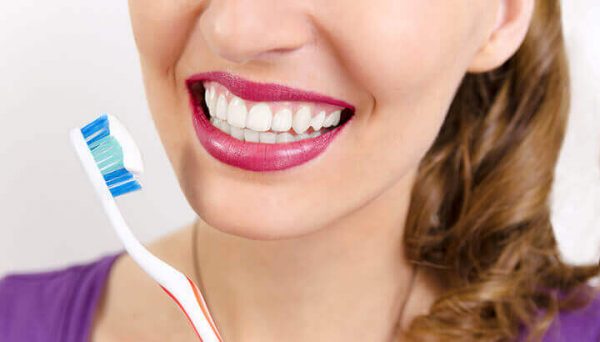 Create a simple whitening solution with hydrogen peroxide and baking soda to gently remove stains. Here's what you'll need:
Ingredients
2 Tbsp. hydrogen peroxide
1 Tbsp. baking soda
Equipment
Small bowl
Spoon
Toothbrush
Instructions
Add the hydrogen peroxide and baking soda into a small bowl. Stir to combine into a paste.
Dip your toothbrush in the mixture and start brushing.
Allow the paste to stay on your teeth for about a minute, and then rinse thoroughly.
I personally use this homemade whitening paste, but only once or twice a month. If you have very bad stains on your teeth, you could use it initially once a week until you notice an improvement. More often, however, and the baking soda could break down the enamel over time, causing sensitivity. And of course, make sure to maintain your regular oral care regimen.
Speaking of baking soda…
My friend Susan Patterson wrote an entire book called The Baking Soda Secret, and she wants to ship it to you for FREE!
* How to use Baking Soda as a natural replacement for many products currently in your home like deodorant, toothpaste and even cleaning products.
* The exact recipe she uses to make healthy, energy-filled meals.
* How to soothe skin irritated by eczema, bug bites, bee stings and more.
* A powerful flu-fighting tonic that can help banish symptoms in hours.
* Countless beauty hacks including a hair rinse, face mask, and dark spot remover.
All of this and so much more!
But, like I said, you have to hurry because she only has a handful of these left and if you don't confirm your address your book will be sent to another lucky individual who will immediately start improving their physical, mental and home health with Baking Soda!
Click here to Claim your FREE Book Now (need shipping address)