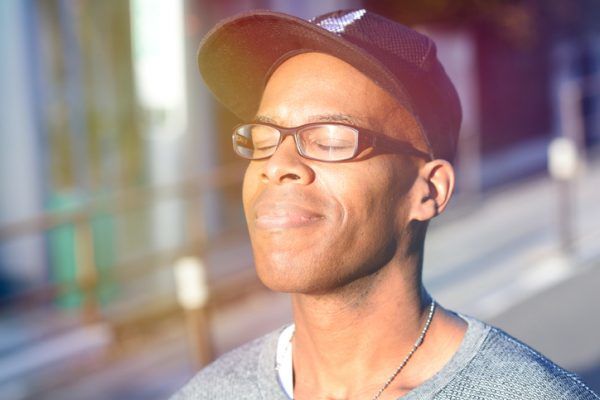 By: Cat Ebeling, RN, MSN-PHN, co-author of the best-sellers:  The Fat Burning Kitchen, The Top 101 Foods that Fight Aging & The Diabetes Fix
Vitamin D from the sun has existed for a long time as an immune booster. In the 1800's when many people had tuberculosis, sunshine was known to have curative powers, and sick patients flocked to sanitariums in sunny places to soak up the healing sunshine. Cod liver oil, also a rich source of vitamin D, has also been around for decades as a preventative for infections, colds and flu.
Studies show that vitamin D regulates many functions in the body, including hormone balance, metabolism, blood pressure, bone density, fighting cancer, and immune function (ever notice that people tend to get colds and flu in the winter when the sun is low?).
Vitamin D is critical for our health. We know that vitamin D is essential for healing and protecting against many contagious diseases and chronic diseases. Low levels of vitamin D are associated with upper and lower respiratory infections, heart disease, asthma, cancers, diabetes, multiple sclerosis, HIV, hypertension, inflammatory bowel disease, Alzheimer's disease and other autoimmune diseases. Vitamin D deficiency is a worldwide public health problem in both developed and developing countries.
Did you know that our bodies contain cell receptors for vitamin D in virtually every system of the body? That tells us that vitamin D is necessary for virtually all body functions. Vitamin D actually influences the expression of over 200 health-supporting genes in our bodies.
There's a lot of buzz about vitamin D boosting immune function to fight off colds, seasonal influenza, and other viruses. Research suggests that vitamin-D deficiency may one of the primary reasons people get more colds and flu in the winter when sunshine is less available.
As many as 70 percent of Americans are considered deficient in vitamin D. The elderly, females more than males, those who live the far north or south of the equator, people with darker skin pigmentation, those who work and stay inside during the day, and people with poor dietary habits generally have the lowest levels of vitamin D.
How does vitamin D boost immune function?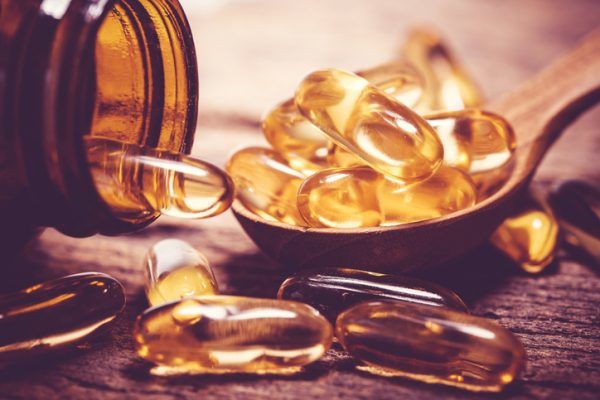 The immune system is an incredibly complex protective mechanism, but to simplify, we can divide the immune system into two main categories: innate immunity, and adaptive immunity.
Innate immunity is our nonspecific defense mechanism that activates in the presence of an invading pathogen. So, even if you have never been exposed to a virus or pathogen, your body has a built-in ability to protect itself from an invader. This part of your immune system is your first line of defense against any type of new type of germs—whether it is bacteria, viruses, and fungi. And it's super important to be sure this line of defense is strong.
The other type of immune response is your adaptive immune response. This immune response is active against pathogens that you have previously encountered. The body recognizes, adapts and attacks specific invaders much more efficiently.
In the case of brand new types of influenza strains, the body has not had a chance to develop specific antibodies against it yet. So, this is where we call in the powers of our innate immune system to protect us. Vitamin D works to strengthen this innate immune system response.
Many different studies have associated vitamin D with its power to fight infection. One report looked at almost 19,000 people and found that the individuals with the lower levels of vitamin D were more likely to report upper respiratory tract infections, than those with sufficient levels of vitamin D.
This study looked at 800 people in Finland, and found that those with the lowest levels of vitamin D lost more days at work due to respiratory infections. Other studies have focused on how vitamin D helps to prevent influenza, colds and even HIV. And this well-designed study using therapeutic doses of vitamin D showed that vitamin D administration resulted in a statistically significant (42%) decrease in the incidence of influenza infection.
Vitamin D works by boosting the strength of the immune system while lowering inflammatory reactions. This makes vitamin D a powerful immune modulator. It helps boost immune power, but prevents the immune system from overreacting, as in the case of autoimmune disease.
How does it work? Vitamin D strengthens particular cells within the immune system, such as the T cells. It also helps to decrease levels of inflammatory cytokines, a part of the immune system that can overreact with dangerous outcomes.
There are three ways to get vitamin D levels up in your system. One—you can take a vitamin D3 supplement. D3 or cholecalciferol is most easily utilized in the body, over vitamin D2. Secondly, you can get some vitamin D from foods and third, you can get vitamin D from the sun—IF you are in an area where the sun is strong enough. Depending on the latitude where you live and the time of year, you may or may not be able to get vitamin D from the sun. In my opinion, however getting vitamin D from sunshine is the best way if you can.
The sun's rays are too weak in the winter generally (depending on the latitude that you live). Even if you can get outside in the winter, if you live north of say, Los Angeles to the west and Atlanta Georgia to the east, you won't be able to get enough sun from November through February.

The only way for our bodies to make vitamin D from the sun is to allow the UVB rays of the sun to reach our skin. That means we need to expose enough skin for 20-40 minutes without sunscreen at the strongest times of the day, between the hours of 10am and 2pm.
UVB rays are the rays that cause sunburn, just don't overdo it! Full-body exposure of pale skin to summer sunshine for 30 minutes without clothing or sunscreen can result in the synthesis of between 10,000 and 20,000 IU of vitamin D.
However—if you don't supplement with vitamin D3 in the winter you're can pretty much count on being deficient in vitamin D in the winter.
Supplementing with vitamin D has a wide range of 'suggested' dosages, and you can overdo it with this fat soluble vitamin and create adverse health effects. While some doctors advise people to take 5000 to 10,000 Iu per day of vitamin D, this can be too much and a safer range would be around 5,000IU vitamin D3 per day.
According to Dr. Chris Kresser, the fat-soluble vitamins A, D, and K work synergistically, so adding adequate vitamin A and K2 may protect against toxic effects of excess vitamin D. Sufficient levels of potassium and magnesium have also been suggested to protect against vitamin D toxicity.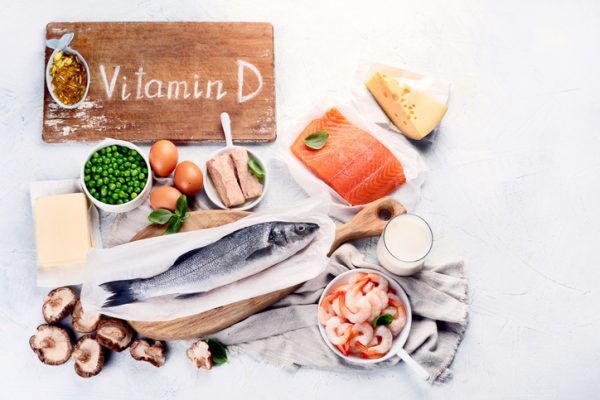 Lastly, be sure to get plenty of healthy food with natural sources of vitamin D, such as egg yolks, wild caught salmon and mackerel, organ meats, and some mushrooms. And avoid those processed foods with added vitamin D—those do nothing for your health.
Some of the best absorbed vitamin D comes from taking some cod liver oil daily. Make sure to take only small doses of cod liver oil (enough for 50% to 100% DV of vitamin D), as large doses can give you an overdose of Vitamin A.
One more thing to point out as we near the end of winter, sunlight has far more beneficial benefits for our health than just increasing our vitamin D.
A recent 20-year study following 29,518 subjects found that those individuals avoiding sun exposure were twice as likely to die from all causes. Sunlight helps us make more endorphins, the natural chemical in our bodies that makes us feel relaxed and happy.
Sunlight promotes production of a peptide that helps to dilate the blood vessels, lowering blood pressure, and it helps create another substance called 'Substance P', that promotes better blood flow and regulates the immune system in response to acute stressors. And one more benefit of sunshine, it helps to reduce appetite, increase the libido and gives you a nice looking golden glow, while regulating your sleeping/waking cycle better.
If you want to stay healthy and strong, it's not only wise, but essential to spend time outdoors in the sunshine. Soak it up!