by Cat Ebeling & Mike Geary
co-authors of the best-sellers:  The Fat Burning Kitchen, The Top 101 Foods that Fight Aging & The Diabetes Fix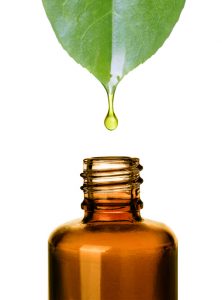 Essential oils seem to be showing up everywhere lately, but they have been in use for thousands of years for many different types of health, medicinal, meditational and spiritual purposes. These healing oils work well as a natural medicine without the dangerous side effects. You can use essential oils effectively for relaxation, a better night's sleep, aromatherapy, cleaning, and alternative medicine.
Essential oils get their power from being distilled or extracted. Leaves, flowers, bark, peels and many other parts of plants are used in this process. Essential oils are highly concentrated and it often takes only a drop or two to deliver some amazing health benefits. Essential oils can have many different therapeutic benefits that stem from their antioxidant, anti-inflammatory, antimicrobial properties.
Essential oils have been in use by many different civilizations for thousands of years and have been put to use by the Chinese, Indians, Egyptians, Greeks and Roman civilizations. Today, many of the healing arts use essential oils in their practice such as physical therapists, massage therapists, alternative medicine practitioners, and yogis.
Today even hospitals and midwives use essential oils for their patients to reduce anxiety and pain and improve moods. Essential oils contain some very powerful antibacterial compounds and have been know to fight even the most antibiotic-resistant bacteria!
How do you use essential oils? Essential oils, molecularly, are very small and are very easily absorbed into the skin. Once they penetrate the skin, they can be absorbed into the blood stream by the tiny capillaries and sent to all parts of the body. They can also be mixed with other carrier oils (like coconut oil) to be spread out over the skin. Because essential oils are highly concentrated as well, they have strong aromatic benefits and once inhaled, are absorbed by the lungs into the body. Some essential oils work well when ingested, but because they are so concentrated, they usually need to be diluted. And essential oils are a wonderful addition to add to your natural personal care products like shampoo, lotions, deodorant, bug spray, and even laundry soap and household cleaners.
Here are some of the top ten essential oils (according to Dr. Josh Axe) and the best ways to use their powerful properties:
Clove—clove oil is an antibacterial, anti-parasitic, antioxidant oil. It has natural anesthesia properties and can be used for pain. It is often used on wounds to prevent infections, and it has powerful pain-killing properties as well. Mothers often use clove oil for their teething infants since it is safe, natural and powerfully effective.
Eucalyptus—An invigorating oil that is often used in aromatherapy to help purify the body, and improve sinus and allergy symptoms as well.
Ginger—We know the value of ginger and ginger oil is just a more concentrated form of that powerful health elixir. Ginger is well known to reduce inflammation, help digestion, relieve nausea, and improve circulation.
Lavender—Lavender oil is a great anxiety reliever, and excellent for sound sleep. Lavender oil also has powerful antibiotic powers and a few drops of will naturally clean and sterilize any surface.
Tea Tree—Tea tree oil is one of the most powerful anti-fungal, antibiotic oils that you can find and is excellent to keep on hand in a first aid kit for bites, scrapes, and cuts. It also works well for any type of fungal infection, such as athlete's foot or toenail fungus.
Oregano—Oregano oil has powerful antiviral and antibacterial properties, as well as anti-fungal power. It works well when fighting off a cold or a virus, and can also kill bacterial and parasitic stomach infections. It's a necessary item when traveling overseas to prevent traveler's diarrhea.
Rosemary— Rosemary is known to stimulate brain function, so it's great to use when working or studying. Rosemary also contains properties that can naturally thicken hair, so it's great added to shampoos.
Orange—Orange oil has a very 'happy' uplifting scent, so it's known to improve mood, and works as an antidepressant and a calming agent. Along with the mood lift, it has stimulating properties that can improve digestion, clear up skin, and even work as an aphrodisiac! Orange oil is also a strong anti-fungal and antibacterial. Orange oil contains d-limonene, which has been studied for its application to fight cancer.
Peppermint—Peppermint oil has been proven to help fitness workouts and help you workout harder and longer. Just add a dab on your wrist or other accessible area before you hit the gym. Peppermint has also long been known to sooth the stomach, improve focus, help reduce fever and stop muscle pain. Who doesn't love the uplifting smell of peppermint?
Frankincense—Frankincense is one of the oldest essential oils and has a variety of uses. It has often been used in religious ceremonies and is considered an incense, mood enhancer, stress reducer, anti-inflammatory, and antibacterial and digestive aid. Frankincense oil also works well on the skin to heal wounds and reduce scarring, itching and swelling.
Essential oils are great for beautiful skin. The conventional cosmetic and body care industry contains products that are loaded with dangerous chemicals that can disrupt hormones, cause cancer, and even destroy your skin. Making your own beauty products with natural essential oils is a much better option! Tea tree oil can stop acne breakouts and help heal wounds. Rosemary, sage and lavender oils help to stop hair loss and thicken hair. Lavender and chamomile calms irritated skin, frankincense can reduce age spots, and helichrysum and myrrh make a natural sunscreen.
Don't want to spray on dangerous DEET bug spray?
Make your own with lemongrass, eucalyptus, citronella, peppermint or clove oils. These oils will repel bugs, make you smell good and keep you away from those scary chemical bug sprays!
Want your own natural first aid kit? So many essential oils work well for killing germs, soothing inflammation, and stopping pain. Try keeping some lavender oil on hand to soothe burns, rashes, bee stings, and heal cuts and scrapes. What's more, the soothing aroma of lavender is very relaxing as well and helps to calm ragged nerves. My favorite addition to a natural first aid kit is tea tree oil—its powerful properties kill infection-causing germs, kill fungus, and help bring on fast healing. Peppermint helps those sore muscles and achy joints, relieves tummy aches, lowers fevers, and helps to get rid of headaches. And don't forget the frankincense—it helps to heal up bruises faster, reduce scars, and get rid of inflammation.
Essential oils can possibly for weight loss too! Cinnamon oil is extremely valuable at keeping blood sugar levels even, keeping you from the resulting insulin and fat storage surge. It's also very effective if you have diabetes. Peppermint oil helps burn fat because it not only helps you workout harder and longer but it also helps to suppress munchies cravings. And don't forget metabolism-boosting ginger oil. A few drops of this can increase your body's ability to burn fat and gain energy!
Not all essential oils are alike, so it's important to get the highest quality therapeutic essential oils, as some of the cheaper ones may be synthetic oils and worthless for health benefits.
References
Clark, Marnie. (2015). 13 Outstanding benefits of orange essential oil. Retrieved from https://thetruthaboutcancer.com/orange-essential-oil/