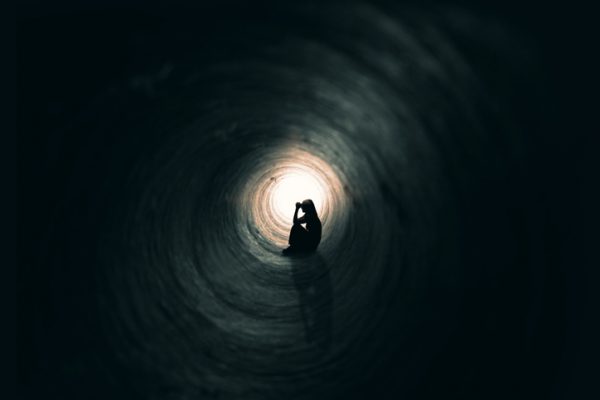 By: Cat Ebeling, RN, MSN-PHN, co-author of the best-sellers:  The Fat Burning Kitchen, The Top 101 Foods that Fight Aging & The Diabetes Fix
We all get down occasionally, and that's ok. This is a normal part of life's ups and downs. Kids grow up and move out, a parent dies, a relationship ends, the seasons change, disappointments in career, etc. Luckily, these things can and should be transitory, and we can help this by being good to ourselves: exercising, getting out in the sunshine, spending time with friends—especially those who make us laugh, getting good rest and eating healthier.
But sometimes depression and/or anxiety can have you in its grips and it just won't go away. When depression and anxiety start to interfere with your home life, your career, your 'get up and go', your sleep or just robs you of your joy, it's time to take some steps to FIX it.
That doesn't necessarily mean running to your doctor and asking for a prescription for depression and anxiety. Many conventional medical doctors are more than happy to oblige. However, prescription medication for anxiety and depression are not without side effects—weight gain, loss of emotional highs and lows, loss of libido, etc. And on top of that, prescription meds are not a cure; you will most likely be on them the rest of your life.
Fortunately, there are many things you can do to reduce feelings of anxiety and depression, naturally, and often, when you go right to the physical source of the problem, you can 'fix' it. Once and for all.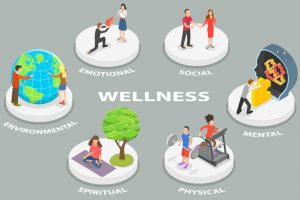 Depression and anxiety are often internal signs that something is not functioning properly. It could be high levels of inflammation, low levels of vital nutrients, chemical ingredients in food that mess with your neurobiology, a gut that is way off balance and in need of healthy bacteria, chronic disease, out of balance blood sugar, high stress, not enough sleep, and more.
The roots of clinical depression start with a complex mixture of physiological, environmental, and emotional elements. Much of our mood depends on neurotransmitters that are the chemicals of the brain. The most important ones that deal with mood are serotonin, dopamine, and epinephrine. And it may come as a surprise to many people, but diet and nutrition play a huge role in our moods and behaviors.
When looking at both anxiety and depression, inflammation is one of the key factors. Much research has shown that people with depression and anxiety show elevated levels of inflammatory markers.
Other diet and nutritional factors for depression are linked to low omega 3 levels, high omega 6 levels, leaky gut, gut dysbiosis, B vitamin deficiency, and zinc and magnesium deficiencies. There is also a very strong link between depression, anxiety and blood sugar and insulin levels.
For many reasons including brain health, I advocate for an anti-inflammatory diet and lifestyle. Avoid gluten and dairy as these can often create inflammation in the gut, even if you are not sensitive to gluten or dairy. An elimination diet may be the best place to start—to find hidden sources of foods that may be contributing to inflammatory/sensitivity reactions.
Many people with anxiety/depression are often addicted to a high-carb diet, and it's possible that this high carb diet which can temporarily raise serotonin levels (a feel-good, calming neurotransmitter) can also contribute to increased inflammation and blood sugar levels. And then there is a crash in serotonin as blood sugar crashes, and the cycle repeats.
Lifestyle Changes that Help Manage Depression and Anxiety

There are ways to get out of this cycle once and for all. Here are a few of my tried and true (and scientifically researched) suggestions.
Diet and Nutrition for Mental Health

Many people are surprised to learn that diet and nutrition can have a drastic effect on mood—especially anxiety and depression. Because of the strong connection between inflammation and mood, however, it should be the number one thing that is addressed. It's no surprise that nutrition is involved with the way our body produces brain chemicals, just as it does with the functioning of every other organ. A diet that is healthy for the brain is also healthy for the body and vice versa.
A diet that supports brain health should do these key things:
Reduce inflammation and lower blood sugar
Contain essential nutrients that protect and maintain brain and nerve function
Contain high levels of antioxidants, as in organic vegetables
Maintain a healthy gut
One of the first things I'd advise people to do is to avoid all sugars, limit carbohydrates—except for vegetable sources and cut out (all) grains. Not only does this help to lower blood sugar and insulin, but it also reduces inflammation. Sugar and inflammation go hand in hand.
The second thing I'd recommend is to eliminate all processed foods—especially foods that contain chemical ingredients, artificial colors or flavors and preservatives. It's also best to avoid conventional fruit and vegetables as these foods are highly sprayed with chemical compounds that not only interfere with neurotransmitters in the brain, but also kill off beneficial bacteria in the gut. Research shows a strong link between pesticides and depression.
Recommendation number three is to totally eliminate all vegetable oils, except for extra virgin olive oil and avocado oil. All vegetable seed oils such as soybean, sunflower, safflower, canola, corn, and cottonseed oils cause widespread inflammation in the body, and can block helpful anti-inflammatory omega 3's. These vegetable oils are known to cause and increased risk for mood disorders. Best types of oil to use instead of vegetable oils include butter, ghee, coconut oil, extra virgin olive oil, avocado oil, or lard.
Eat meat. Unfortunately, vegans and vegetarians report higher incidences of anxiety and depression. Meat—especially grass fed, naturally raised meat and wild-caught fish contain higher amounts of omega 3's and lower amounts of omega 6's. Meat also contains necessary vitamins and nutrients essential for brain health, such as vitamin B12, heme iron, zinc, and vitamin D3. All of these nutrients—if deficient–have been shown to be tied to either depression or anxiety or both. And sorry, vegans and vegetarians, but a good portion of these vitamins and minerals are available in meat but not readily available in plant foods.
Supplements that Help Anxiety and Depression

While anxiety and depression are two separate emotional states, there are many overlapping similarities. Nutrients that help anxiety most often help depression and vice versa. Here are a few supplements I'd suggest:

Additionally, be sure to talk to your doctor to get necessary lab work done. Often depression and anxiety can be linked to hormone health and some other health disorders. It's best to get a basic CBC, lipid panel and metabolic panel. Be sure to also check thyroid function—not just TSH, but T3 and T4 as well. Also check levels of estrogen, progesterone, and testosterone for women; and for men, check testosterone, estrogen and DHT. Low hormonal levels will most definitely coincide with some level of anxiety, depression, insomnia, and low energy.
And if you find that your anxiety and depression persist despite taking these steps, seek a qualified professional therapist, psychologist or psychiatrist who can help.
I write regularly about health issues and the natural ways to treat them. What is good for the body is good for the brain, and following healthy lifestyle habits, eating a healthy, low carb, and taking high grade supplements when needed goes a long way to helping your mental state. The above steps can really help you zero on things that may be contributing to feelings of anxiety and depression, and while it's not necessary to try everything, you may find certain remedies work better than others. I urge you to give this a try and see how you feel. I can almost guarantee you will feel better.